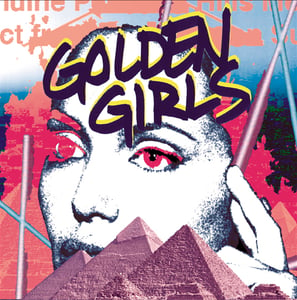 $

5.50
Golden Girls shred. After an explosive self-released "lo-fi" demo, Burning Mill Records is proud to present the "hi-fi" debut. Five songs clocking in at just under 12 minutes, the raging guitars and high-octane vocals will keep you coming back for more. Out May 1st, pre-orders up two weeks prior.
UPDATE: NOW SHIPPING. comes with a FREE DOWNLOAD CARD sick
in honor of the high holy day (4/20), BMR will be giving away a free test press to the 42 preorder! CONGRATS JOSEPHINE PAGLIUCA OF STATEN ISLAND!!
Art Design by Joe Bastardo
www.visualsquid.com